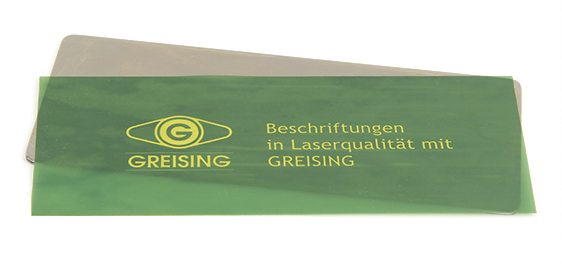 Individual marking patterns are made on customers requirement. Due to the silkscreen method the patterns can be reused up to 500 times.
The electrochemical marking process is effected by a coaction of current and electrolytes. This can be a business card, your own letterhead, a hand-painted sketch, or even a computer-created file. This method is based on an electrochemical erosion during which the material surface is oxidated in a controlled way.
This results in dark and light inscriptions to the metal surface without damaging it.