MSG 3 in 1 - Metal marking device light-dark marking and pickling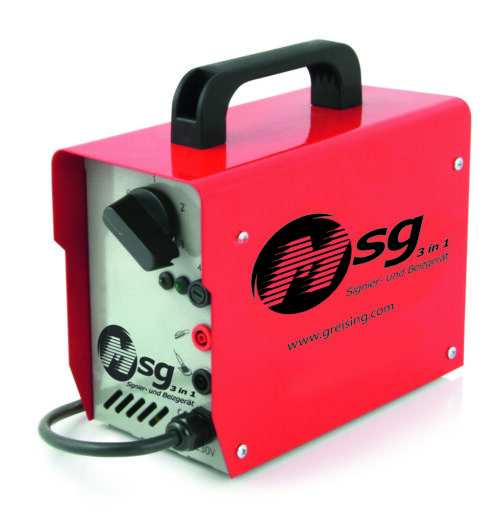 Metal marking device MSG 3 in 1
With the MSG 3 in 1 you have 3 functions, light, dark marking and pickling in one. Quickly and cleanly apply high definition markings to metal surfaces.
The electrochemical marking process is supported by non-toxic electrolytes and results in permanent markings without damage to the material surface (for dark markings).
The handy MSG 3 in1 comes with all necessary accessories in a practical aluminum case. Just choose between disposable stencils, which you can create yourself with the P-Touch, for example, and permanent stencils, which you have us create for you and which can be reused up to 500 times.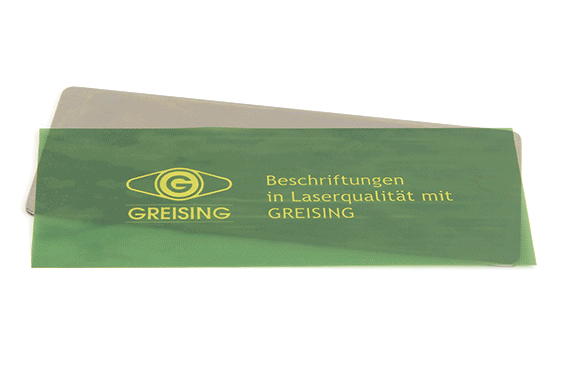 Steel
Stainless steel
Hard metal
Aluminium
Brass
Copper
Zinc
Chrome-plated and nickel-plated surfaces
Marking of company logos, type designations, dimensional data, manufacturing data, serial numbers, test marks, bar codes, assembly and installation instructions, graphics, trademarks, type plates, device numbers, scales, fonts, …
light and dark marking
two-step control
easy to handle
marking within seconds
precise and long-lasting marking
Especialy developed for cleaning larger areas, all common pickling is still no problem. All Clean Marker tools can be used as before.
MSG 3 in 1
Power| 320 VA
Weight| 7,4 kg
Measurements (WxHxD in mm) | 180 x 220 x 330