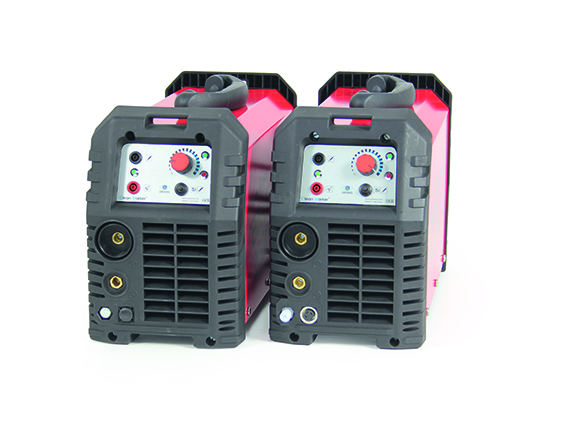 Clean Marker Brush-IT and Brush-IT-P 800 W to 3500 W with 100% Duty cycle only 7,5 kg
The quick process for cleaning welding seams
The Clean Marker Brush-Series removes quick and environment-friendly colours of TIG welding seams. At the same time, the treatment passivates directly the surface.
The Clean Marker devices are easily moved to the work site. Compared to conventional cleaning methods (by pickling paste) the Clean Marker system does not need any application time. Greising electrolytes are non-toxic, the treated objects can be easily cleaned with a wet cloth.
Continuous and safe − with the automatic electrolyte supply
The automatic electrolyte supply of the Clean Marker Brush-IT and Brush-IT-P (pump units) ensures that the electrolyte reaches its destination in a targeted and sparingly dosed manner. The liquid supply takes place outside the unit and thus protects it from contamination and burns.
Steel
Stainless steel
Hard metal
Aluminium
Brass
Copper
Zinc
Chrome-plated and nickel-plated surfaces
Marking of company logos, type designations, dimensional data, manufacturing data, serial numbers, inspection marks, bar codes, assembly and
Installation instructions, graphics, trademarks, nameplates, unit numbers,
Scales, fonts…
Dark marking
easy to handle
marking within seconds
precise and long-lasting marking
Model Brush-IT
Model Brush-IT-P
Model Brush-IT
800W, 1500W, 2500W, 3500W
Power | 230V 50/60 Hz
Protection class | IP 23
Size (BxHxT in mm) | 180 x 320 x 430
Weight | 7,5 kg / 6 kg* ( Weight for device without without marking function)
Model Brush-IT-P